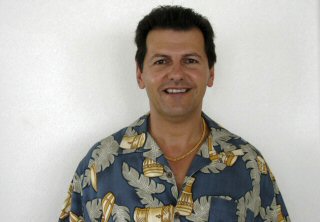 OCEANFRONT & COASTAL SPECIALIST

Gary Martin, Broker
P O Box 815
Cardiff By the Sea, CA 92007
Direct Line (760) 436-2219



If you are considering the San Diego
North Coast as your new home, contact
Gary Martin!
Gary Martin has been selling beach area and oceanfront real estate on the San Diego North Coast since 1987.

Gary Martin has listed & sold over $2 Billion in oceanfront/coastal real estate BY HIMSELF.

GARY HAS SOLD OVER 220 HOMES ON OCEANFRONT FROM OCEANSIDE TO LA JOLLA SINCE 1987.


GARY HAS SOLD 240+ HOMES ON POPULAR NEPTUNE AVENUE IN ENCINITAS
SINCE 1987.


GARY HAS BEEN ON THE FOREFRONT OF LOCAL POLITICS REPRESENTING ENCINITAS ON MANY LOCAL BOARDS WORKING ON ISSUES EFFECTING COASTAL AND OCEANFRONT PROPERTY OWNERSHIP.
I

He has a large inventory of listings which include oceanfront condos, many oceanfront homes and several oceanfront lots to build your very own dream-come-true beach house. He also features many income properties.
If you should have any specific questions, you can always e-mail Gary Martin.
If you would like to speak with Gary directly, or make an appointment to see any of his listings, please feel free to contact Gary Martin :
Gary Martin, Oceanfront Specialist
P O Box 815
Cardiff By the Sea, CA 92007
Gary's Direct Line: (760) 436-2219

CA BRE # 00962104